Starting a business is not an easy task, and even more so when, for many entrepreneurs, the initial investment becomes an obstacle. Entrepreneurs will always seek to reduce the initial investment in order to make their project a reality and prove an MVP. However, to start a business, entrepreneurs must consider relevant steps to validate their idea, and some of them require investment of money and time.
Here is a step-by-step guide that will allow you to validate your idea as quickly as possible and will help you to grow your business in a sustainable way. If you have the next steps done, you will be able to position your business in a proper way in the market, acquire customers and fundraise to escalate.
Step 1: Market research
The first step of this journey begins with market research. Doing market research is the first thing you need to do to validate your idea with the current market, this is the key and main factor to start a business. The objective of doing market research is to understand the market, how well it will receive your idea and to find your competitors. We recommend doing a benchmark, this way you can make a direct comparison among the competitors. This will help you to understand the different value propositions, see where you can fit in, and find where you can provide added value. You need to be different from your competitors. Once you have done that you can write some important conclusions, such as: Where can you fit (value proposition), what do the market wants and if it's someone providing that, what kind of business model is the more accurate, is there any niches that are not being met, how would be your go-to-market strategy.
Market research is a powerful tool and will illuminate the first steps of this large path.
If you do it right, you are further than even companies that are already on the market spending money on ideas that are not going to be well received by the market.
Step 2: Branding
You have done your homework of getting to know the market, now it's time to build a brand. If you are starting from scratch, you should be able to be a little creative and do this yourself to reduce costs or hire a freelancer to help you out. If you are an ongoing company, you should improve your branding.
🚀
This will make the difference on your potential customers, will bring reliability, and will be the face of your company towards everyone.
A startup must invest in the development of a brand design or branding that identifies it. This includes the development of a naming, logo, and all the visual identity of the brand. This will help you differentiate from your competitors and create a solid presence.
The branding process is very important, even before you have a product or service ready to sell. Remember that you need to validate your idea and business model before moving forward. The branding will help you out build your online reputation with social media, website, and interactions with potential customers.
If you have this ready, the MVP is on its way and the other requirements you need will be way easier to create and will bring more brand value to your overall identity.
You may be interested in The importance of Branding

Step 3: Social Media
The fun part starts! You have your idea that fits the market, a business model, and a brand, now is the time to share it with the people. Create your first designs based on your branding, you can use different tools, or if you are an ongoing business, hire a professional that helps you out with these.
Start by creating a monthly content grid, here you will add the topics that you want to talk about. They can be about your value proposition, added value benefits your customers will receive, business model, or some related tip about the market you are in. The main objective here is to earn followers and keep them engaged with your content to eventually turn them into customers.
You may be interested in What is a sales pipeline and how to create it.
Start measuring on a weekly basis your social media stats, understand what content is doing better, read and keep updated from the current trends and improve each day in terms of design and copywriting.
If you want to be outstanding, you must invest in the content you are providing to your followers, they are potential customers that can give you revenue, so be smart and allocate some resources for this, if you don't know where to go, we recommend you work with Mavity, you will have a project manager that will help you with everything, you only provide them with your needs, besides that is way better and affordable than Fiverr or Upwork.
👌🏻
Mavity
is the creative advisor and executor for the fundraising journey and we'll advise you in the business approach too.
We will help and assist you in each step with top creatives and a project manager who will take care of everything.

Step 4: Website design
The website is one of the most important assets you need since the beginning. Through a website, the image and essence of a company is projected, products or services are promoted, and new leads can be acquired. If you understand a sales process, you know that lead generation is a key to success. One of the objectives of your website is to capture leads so you can turn them into customers in the future.
We recommend investing some budget into this asset, it will help you to build your brand, position yourself on Google, have a place to direct your traffic, acquire leads and help potential investors understand who you are. Take into account to have an optimized website to create an attractive online presence with an easy, fast, and intuitive user interface. If you need help with these, go here.
See here the OTIS case study, where the processes carried out for the development of a creative project are mentioned, including the development of the user interface and a testimonial video to teach their audience and promote their service.

Step 5: Product design and development
Probably you have already started this… depending on the complexity of the product or service this step will require a different amount of time and investment. This process consists of creating, producing, and launching a product to the market. For this, you must already have very clear your branding, business model, value proposition, and sales channels (especially website and social media).
Now you can develop a product or service that meets the needs of your audience, is attractive, and easy to use. If you have a digital product or service, there are 3 ways in which you can approach this step.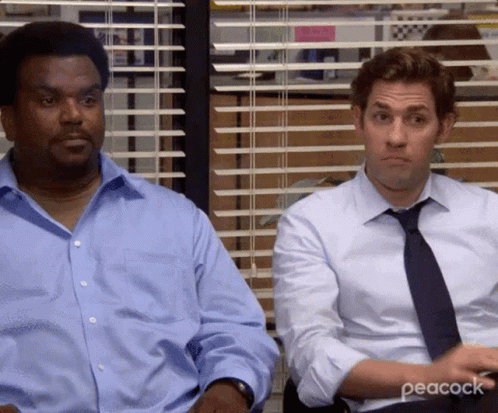 Have an in-house development team: Having an in-house development team will allow you to have total control of your product. You will be able to improve it and to build them super customized for your requirements. Downside: It can be expensive to have an in-house team, but we recommend having at least one person that can understand programming languages and app/ web-app developments.
Hire a well-known company: This can be a useful model in case you don't have the resources to hire an in-house development team. You will require an investment, but you will end up with a high-quality product, total customization, and also get personalized support in everything. Check out Mavity if you are needing this.
Hire a freelancer: Some people would like a freelancer because of the reduced cost in comparison with the other options. This can be helpful, but you have to find the perfect one and not only go for the price here. Finding someone who speaks your language is going to be the basic point, someone who is in your time zone and someone who is willing to guide you. Don't get fooled by some gurus that offer you quick development based on online templates, invest some effort and budget to get a decent UX/UI and basic quality standard for its support.
If you want top Latin American talent in web-app/ mobile-app development, we recommend you, Mavity.
Step 6: Fundraising
You have all your assets in order, you've validated your idea and now you need some money to escalate and grow. In order for a startup to be propelled forward, it is important to seek funding and this can be achieved through investors, loans, or grants to help finance its growth.
If the startup is going to seek funding it must have a series of creative assets that will help to present its brand to potential investors, acceleration programs, or startup competitions. The assets you require for this stage are:
Pitch Deck: The pitch deck is the presentation that you require to support your pitch. Usually, this deck is very visual, with low amounts of text and that can show specific areas of your company and product so the public and investors can understand in a 5-minute elevator pitch your idea, potential impact in the market, and go-to-market strategy. This is a great opportunity to show the world what you are doing and to have a visual impact that can make the public remember your company. We've experienced that companies that invest in top designers to create their decks are more likely to be remembered among others.
Investor Deck: The investor deck is the one that you're going to send through email or present in a more private scenario. This deck needs to have specific written information and also a visual design that allows the receiver to clearly understand what your company is all about. The design is very important here, since you need to have a good organization so people can understand by their own how your business works and besides that to have a visual impact. Usually, investor decks that have an outstanding design have a better chance to receive a meeting invitation from an investor.
One Pager: Investors receive lots of decks during their day to day basis, and they don't have enough time to check them all out. The One Pager is a small document (one-page document) that has the most relevant and summarized information that an investor requires to have a first glance of a business. This document can help to show a fast overview of the business and can make an investor open up the investor deck or have an initial interest in your company. This document usually is sent in the email body, text message, or WhatsApp.
Discover how to raise capital to boost my startup.

At Mavity we've helped over 150 startups in their journey to fundraising and we discovered that 80% of startups that have these assets get investment.
With the previous steps, you can build an MVP, validate your idea, and fundraise to scale your business.
This is not the end of the journey, but now you have built your solid base to go to the next stage, which is: Grow and scale your business.
We know what is required and how it's done to complete the journey to fundraising.