A marketplace is an online platform that allows buyers and sellers to interact and make commercial transactions in one place. It functions as an intermediary between suppliers and customers, facilitating the sale of goods and services, while offering a simple and secure shopping experience.

Types of marketplace

Business-to-consumer (B2C): Focuses on the direct sale of products and services to end consumers. Examples: Amazon and Zalando.

Consumer-to-consumer (C2C): Consumers sell products or services directly to other consumers. Examples: MercadoLibre and Wallapo

Business-to-business (B2B): This type of marketplace focuses on selling products and services to other businesses. Examples: Alibaba and ThomasNet.

Peer-to-Peer (P2P): A P2P marketplace is an online platform that temporarily links people who need a product with others who own but do not use it, allowing them to rent it for money or a similar product for as long as they need it. These marketplaces are part of the Sharing Economy, which encourages collaboration and efficient use of resources through reuse.s. Examples: Airbnb and Uber.

Software-as-a-Service (SaaS): Offer software and services online for businesses to use. Examples:  Salesforce and Slack.

Digital product marketplaces: Digital products are sold, such as software, apps, music and e-books. Examples: Apple's App Store and Google Play Store.

Talent marketplaces: Connect businesses and employers with freelancers and self-employed people offering services such as design, consulting, digital marketing, accounting, legal and creative services. Examples of marketplace platforms: Mavity, Thumbtack and UpCounsel.

There are marketplaces for internal talent, marketplaces for online freelancers, and mixed.

In this opportunity, we will focus on a topic of great relevance for many companies and individuals, the marketplaces for hiring creative talent, which are currently experiencing a boom and popularity. This is due in part to the growing market for freelancers and digital talent, which according to a 2021 report by McKinsey Consulting on the digital economy and the future of work, is growing rapidly. In addition, companies are increasingly turning to freelancers to fill their talent needs, according to the same report. A 2020 report from market analyst firm Technavio also indicates that the global business process outsourcing (BPO) services market is expected to grow at a compound annual rate of 5% between 2020 and 2024, further highlighting the importance of creative talent marketplaces as a viable option for companies looking to outsource their talent needs

As for specific creative talent platforms and marketplaces, some reports express that it is experiencing a 58% increase in demand and number of projects posted on the platforms in recent years.  Furthermore, according to a 2021 report from design platform 99designs, 80% of small businesses and startups surveyed had used freelancers or freelancing platforms to hire creative talent in the past 12 months.
What is a talent marketplace?

These are online platforms that connect companies with freelancers specialized in various areas, such as graphic design, copywriting, video and content creation, programming, branding, among others. This allows companies to quickly find experienced and highly qualified professionals to complete specific projects, while freelancers can find new clients and job opportunities. These platforms offer tools to facilitate talent recruitment, payment management and customer service.
If you are starting your company or startup, hiring talent through a marketplace will be the best option to save time and money. Learn here how to start a business in 2023 in 6 steps
👌🏻
Looking to expand your creative team or need to hire specific talent for your project?
Mavity
is the solution you've been looking for. With a comprehensive talent network and customized recruiting services, Mavity can help you find the right professionals for your team and project needs.
How talent recruitment marketplaces work:

Talent hiring marketplaces, also known as job marketplaces or freelancing marketplaces, function as online platforms that connect employers with freelancers offering services in different areas.
Freelancers can register on the marketplace and create a profile describing their skills, experience, and rates. Employers, on the other hand, can search for freelancers that fit their needs and establish contact to hire their services.

Some of the main features of job marketplaces are:

Job listings: employers can post specific jobs or projects they need done and describe their requirements, timelines, and budgets.

Freelancer bids: Freelancers can bid on posted jobs, indicating their rate and timeframe.

Messaging: Employers and freelancers can communicate through the platform to discuss project details, set requirements, and share information.

Payment system: Job marketplaces usually have an integrated payment system that allows employers to pay freelancers securely and quickly.

Evaluations and feedback: Employers and freelancers can rate and comment on each other's work experiences, which helps build a reputation and trust on the platform.

Find out here which is the best platform for hiring freelancers.

Advantages of hiring creative talent through a Marketplace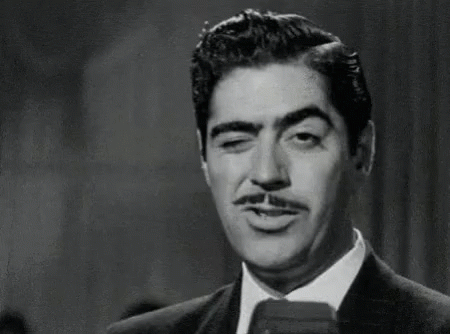 Access to a wide network of talent: Employers can search through a large pool of freelancers with different skills and experience to find the right candidate for their project.

Flexibility: Employers can hire freelancers for specific jobs without having to make a long-term commitment, allowing them to adapt to their business needs and save on hiring costs.

Quality assurance: Marketplaces often have client evaluation and feedback systems, ensuring the quality of the professionals' work and helping companies make informed hiring decisions.

Increased efficiency: Job marketplaces simplify the talent recruitment process, saving time and effort for both employers and freelancers.

Disadvantages of hiring creative talent through a Marketplace:

In addition to the potential shortcomings of marketplaces, it is also important to consider the risks involved in hiring through these platforms.

Fraud and scams: On marketplaces, both clients and talent users can be victims of fraud and scams. Clients may post fake job offers and offer a value they do not intend to pay. On the other hand, users can post services and add a value that does not correspond to what they normally charge or pretend to be top talent without being so.

Payment system failures: It is also possible for the payment system to fail and cause losses for the buyer or seller.

Absence of direct supervision: The intermediation between buyers and sellers can mean a lack of direct control over the quality of the products or services offered by the sellers.

Lack of specific segmentation: Although marketplaces offer a wide variety of services, they do not always specialize in a particular area. Therefore, if you are looking for a specific service, it is recommended that you look for a platform specialized in that type of service.

At Mavity, we guarantee the security of our clients with an internal team that verifies PRO-qualified creatives and a cross-border guarantee and payment system that protects 100% of your investment. We also offer an additional Project Manager service that ensures that your project meets quality standards and is properly monitored. In addition, we specialize in creative projects, with experts in graphic design, copywriting, video and content creation, web development and branding. By choosing Mavity, you will get a high quality, specialized service tailored to your specific creative needs.

You may be interested in Mavity: Latin American alternative to Fiverr

The business model of the talent recruitment marketplace:

Commission: Commission: The commission charged by a marketplace for each transaction can vary depending on different factors, such as the type of service offered, the size of the transaction and the competition in the market.

In general, talent recruitment marketplaces usually charge an average commission of 20% of the total value of the transaction.

It is important to keep in mind that this commission is an important source of revenue for marketplaces, as it allows them to finance their operations and continue to improve the quality of the service they offer to their users.

Subscription: Subscription options are available for clients seeking access to certain additional features, for example: accessing more candidates, having access to top talent, getting project manager service or 24/7 client support among other additional services that are worth paying for.

There are also subscription plans for service providers who want to enhance their presence on the platform and have access to additional tools and resources to promote their skills and talent.

Advertising: Recruitment marketplaces can generate revenue through advertising from sponsoring companies, targeted advertising based on user information, job recommendation advertising, and promotional offer advertising.

Freemium: Users can use the platform for free, but must pay for additional features. For example, improving the visibility of the company, access to the most suitable candidate base, additional analytics and tools, among other services.

Why is it essential for your company to invest in design? Here are 5 reasons you should know

If you are looking for top-notch freelancers, Mavity is the place to find them. Our platform offers access to more than 14,000 qualified freelancers in Latin America who are ready to work on your creative projects.

In conclusion, hiring talent through marketplaces is a flexible and competitive option in terms of pricing, allowing direct communication with the freelancer and the selection of verified talent to work with the best. At Mavity, we offer all of the above, as well as an additional project manager service and the ability to work with remote teams, allowing you to track your projects and get excellent results. Our team specialized in creative projects assures you that your project will be in good hands. So choose Mavity to achieve your creative goals.