Branding is the set of processes and actions for the development and creation of a brand and it is part of its corporate image, communication, and essence. Branding seeks to have an emotional relationship with its users or consumers, as well as to differentiate itself from its competitors to mark its difference. Branding includes name, logo, slogan, design, color palette, and in some cases elements such as aromas and flavors. All this in order to convey emotions and sensations that will make a brand unique.

Let's do an exercise, for example, think about your favorite brand ... maybe you came to mind not only its name but also its stores, its aroma or flavor if it has it, its logo, its service, and your experience as a user.
That is part of Branding and that is why branding should always favor a brand taking into account that its main objective is to position the brand and be in the top of mind and top of heart of users and consumers to always be their first choice when choosing.

Why is branding important?

You already know the concept of branding, now we will talk about the importance of good branding for a company and here we give you the reasons:

Establish an identity and image of the brand:
A solid and consistent brand can help consumers recognize and remember the company, which can increase customer loyalty and sales.

Differentiate yourself from competitors:
In a highly competitive market, it is essential that a company stands out and differs from its competitors. A strong and distinctive brand can help a company stand out and attract customers.

Establish emotional relationships with your consumers:                          
Consumers often feel more loyal and committed to brands with which they have emotional relationships, and this can help a company emotionally connect with customers and build lasting relationships.

Increase the perceived value of your product or service:

A recognizable brand can help consumers perceive that a product or service is of higher quality or better than those of the competition. This can increase the price that consumers are willing to pay for a product or service.

Increase consumer trust:

A good branding can help consumers trust a company and increase the probability that consumers will purchase products or services from it.
Help a company expand to new markets:

A solid and recognized brand can help a company expand to new markets and attract new customers in order to grow and increase its income.

Survive and thrive in difficult times:

When a company has a strong corporate identity and established branding, there is a greater probability that a company can maintain its position in the market and attract new customers, even in difficult economic times.

Effectiveness in Marketing Strategies:

When a brand gradually achieves positioning and recognition in the market, the efforts, and implementation of marketing strategies to attract potential customers can be much more effective.

Branding should also consider other important factors such as:

Consistency: It is important to maintain consistency in all aspects of the brand, from the name, and logo to the tone of voice, design, and graphic advertising communication so that consumers can recognize and remember the brand.

Customization: The branding should be customized to fit the specific needs and desires of a company's consumers.

Innovation: The brand should stay updated and always be innovating. This includes being up to date with market trends and using the latest technologies to improve the customer experience.

Customer experience: The branding should be designed to improve the customer experience, in addition to providing exceptional service and ensuring that customers have a positive experience in all interactions with the brand.

Transparency: It is important for a brand to be transparent in its business practices and information provided to customers in order to build trust and credibility with consumers.

Social responsibility: If possible, a brand should have a focus on social responsibility and have a positive impact on society by adopting sustainable practices, supporting social and environmental causes.

Identify poor branding.

Having branding doesn't necessarily guarantee that it's effective or appropriate. Often, companies choose to handle branding internally or hire advertising and design agencies without experience or specialization in branding, with the goal of reducing costs, but this can result in ineffective branding and not aligned with the company's objectives.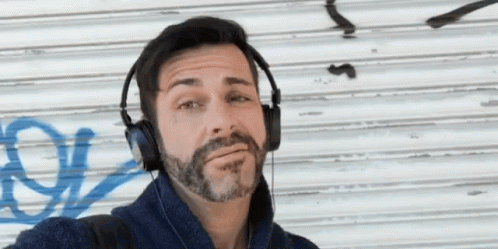 Here are some reasons why branding may not be appropriate and how to identify it:

Lack of consistency: If branding is not consistent across all platforms and channels used to promote the brand.

Not relevant: Branding may not be relevant to the target audience or not aligned with the values and mission of the company.

Does not generate memorability: Branding should be easily memorable, if this does not happen and does not leave a lasting impression in the minds of consumers, it may be a sign of bad branding.

Lack of scalability: If branding is not adaptable to new products, services, and markets, it's definitely not good branding.

Inconsistency in the customer experience: Branding that does not extend through all aspects of the customer's interaction with the brand, may indicate deficient branding.

Errors with brand strategy: Branding that does not adequately reflect the positioning of the brand and its offer and lacks a solid and coherent strategic plan may indicate ineffective branding.

It's important to invest time and resources in developing and promoting a solid and coherent brand. In addition to the reasons already mentioned, effective branding is essential because it can help a company improve its reputation and credibility among both customers and other actors in the market, such as suppliers and investors.

At Mavity we want to help you to impress your clients and investors, this is why we created this free brand, so you can see how good your branding is and if your brand is reaching its full potential or if it needs improvements.
If you're looking to improve your branding or create one from scratch, at Mavity we have a team of highly specialized branding experts that have worked with several businesses, taking their branding to the next level.