Startups need to constantly innovate to succeed in an increasingly competitive market. To achieve this, they need the support of creative talent to enable them to develop unique products, services and creative assets that meet the needs of their customers.
Freelance creative talent is an excellent option for startups, as they can offer a wide variety of skills and experience that can be tailored to the specific needs of the company. Hiring the best freelance creatives for your startup can be a challenge, but it can also be a great opportunity for your company.

According to a report by market analysis firm Technavio in 2020, the global market for outsourcing services is forecast to grow at a compound annual rate of 5% between 2020 and 2024. This data further underscores the relevance of creative talent marketplaces as a viable option for companies looking to outsource their talent needs to remain competitive in the marketplace.

But how do I go about sourcing creative freelance talent for your startup? In this article, we offer you some tips.

How to find freelance creative talent

Define your needs: Before looking for creative freelancers, it is important to define your needs and what you are looking for in them. Identify the specific creative projects you need help with and the skills you require to complete them.

Look for platforms to hire freelancers: There are many websites and marketplaces where you can search for talent and find freelancers around the world.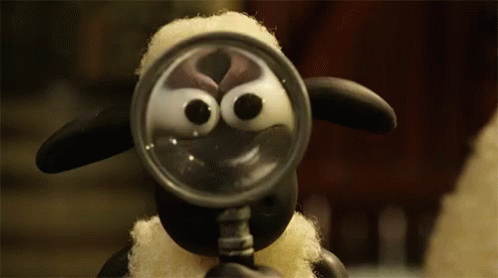 These platforms give you the possibility to:

Access a wide network of talent: You can find freelancers with specialized skills and without geographic barriers.

Save time and resources: Instead of searching and interviewing candidates one by one, using online platforms allows you to review the profiles of many candidates at once, saving time and resources in the process.

Flexibility: Online platforms are often very flexible in terms of budget and turnaround time, allowing you to find candidates that fit your specific needs.

Find out here which is the best platform to hire freelancers?

👌🏻
At Mavity, we specialize in creative talent and we have more than 15,000 freelance creatives in Latin America with skills such as graphic design, web design and development, branding, copywriting, digital marketing, motion graphic, investor decks and other creative talents.
You may be interested in Mavity: Latin American alternative to Fiverr

Publish your job opportunity in an attractive way: To attract the best freelance creatives, you should publish your job opportunity in an attractive way, adding a detailed description, describing the tasks to be performed and the skills needed. This will position your project properly in the hiring marketplace. Be sure to include information about the budget and deadlines.

Search on social networks: Social networks, such as LinkedIn, Instagram and Facebook, are another way to find creative freelance talent. You can post your job opening in specific groups related to your industry or search for individual profiles that fit your needs.

Searching for creatives through social media can be a time-consuming process to find the right professional. Also, the quality of the work cannot always be guaranteed, and hiring freelancers through these platforms can be insecure as there is not always a guarantee or endorsement that ensures the final delivery of the project.

Check their portfolio: It is always important that you review the portfolio of the candidate, so you can get to know their experience and skills. Try to look for projects similar to yours and evaluate their work quality.

🚀
At Mavity, we know how important it is for you to know the candidates well before making a decision, that's why each candidate has a wide variety of projects in their portfolio, which will allow you to know their experience in different areas and contexts.
Check their reputation: Reputation is everything! Reviewing a freelancer's reputation can give you an idea of the quality of the creative's work, their professionalism and their reliability. It's an important part of the hiring process that can help you make an informed decision about the freelancer and whether they are right for your project.

At Mavity you will have the opportunity to rate the creative you worked with, this will help both the creative and Mavity to keep improving and other clients to make a decision.
Pros and Cons of hiring freelancers

Advantages:

Freelance creatives usually have extensive experience in their field and specialization in specific areas, which allows them to offer creative and effective solutions for your company.

Hiring freelancers is more economical and cost-effective than acquiring full-time in-house talent, as you can save on costs such as taxes, equipment and workspace.

Hiring creative freelancers can give your company greater flexibility in terms of budget and deadlines.

Freelance creatives can work from anywhere in the world, which allows them to be available at different times and adapt to your time needs.

By hiring freelance creatives, you can have access to a wide variety of talents and skills, allowing you to find the right talent for your project.

If you rely on hiring platforms like Mavity, you can make cross-border payments to any country where the creative is located. With Mavity your money is safe.

Disadvantages:

Recruiting talent, conducting interviews and negotiations can be a time-consuming process. Even after you have successfully hired a candidate, there is no guarantee that they will stay in the job long term.

There is no guarantee that the freelancer will deliver the work by the agreed-upon deadline or quality.

It can be difficult to coordinate and communicate with the freelancer, especially if they are in a different geographic location.

Not being a full-time employee, the creative may not have the same level of commitment and dedication as a permanent employee.

Freelancers may not have a complete understanding of your company's vision or the market in which you operate.
The role of the Project Manager at Mavity is key to avoiding potential problems when hiring a creative freelancer. The Project Manager must establish clear deadlines and goals, facilitate communication and ensure that the creative understands the vision and goals of the startup and the project to be worked on. In addition, to provide guidance and direction, as well as ensure the quality of the work and make reviews before the final delivery.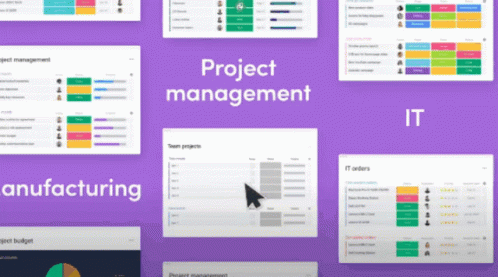 If you are looking for help to develop a creative project, in Mavity you can publish it for free and find the best creatives in Latin America. Also, if you want to save time and leave project management in the hands of a professional let us help you drive your company's growth.